Healthy Earth, Healthy Life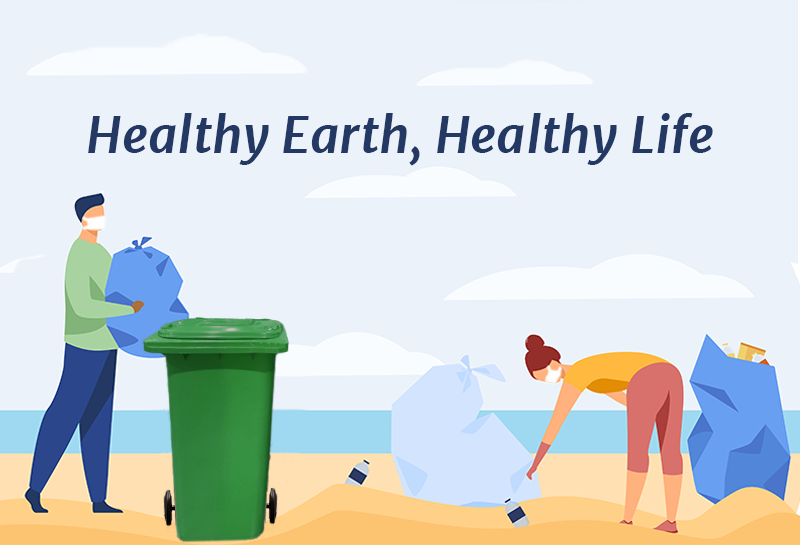 At East Coast Park recently, you may see strewn on the coast lines are plastics bottles and cups to styrofoam "tabao" containers and pieces of broken wooden carpentry. Did our beach goers leave their trash behind? You would be wrong to think so. In fact, Singaporeans have been brought up to clean up after ourselves or perhaps being a "fine" city, residents will have no littering habits ingrained into us as well.
The National Parks Board (NParks) and the NEA said that while there have been more visitors to our parks even during these Covid times; however, Singaporeans do practice throwing their trash into designated litter bins. 
What is happening to our beach?
According to a report released by NEA " In Singapore, the wind usually blows from north or northeast between December and early March and from the south or southeast between June and September"
What we find on our beaches are called marine trash. These trash are often more visible during June to September as they are washed ashore by the tide caused by the southeast winds. Marine trash brought onto our shores potentially originates from passing ships, offshore platforms and even neighboring countries.
What can we do to help?
During pre-covid times, there are numerous Cleanup Groups you may contact to offer your help. One such community is the Public Hygiene Council. However, in view of tightened safe management measures, they are not accepting registration for clean-ups for the moment.
You can still play a part to help clean our beach too! Simply gather all the trash that you can find into a trash bag and throw it into designated litter bins around the park.
The below are some recommendations by the Public Hygiene Council you can follow.
Keep to maximum of 5 persons in a group

In event that there are more than 5 participants, the organiser is to sectorise the park and allocate one group per sector

Have a list of participants' details such as name and contact number

Advise those who are unwell to stay at home

Check-in and check-out Safe Entry at the beach or park

Location to be near Toilet Blocks (hygiene), whenever possible

Wear a mask and maintain 1m distance

Wear gloves

Wash and sanitise their hands and tools (from CleanPods) before and after the activity 

Keep hydrated

No inter-mingling across different groups

No gathering after completion of clean-up

Cancel clean-up during wet weather

The organiser will take responsibility to comply with the safe distancing measures 
Source: https://www.nea.gov.sg/docs/default-source/resource/guidebook-on-climate-of-singapore.pdf