Waterproof Laundry Basket, Sml
Description
Make laundry days more enjoyable with Motiq Living's MWash waterproof laundry basket. Crafted from high quality polyester, this elegant essential is designed to be durable and mobile, allowing you to effortlessly bring your freshly washed clothes from room to room. Available in an array of tasteful colors, these baskets will bring a touch of sophistication and happiness to your home.
Designed for those who demand a stylish yet functional solution for their laundry, this Waterproof Laundry Basket offers a seamless blend of convenience, durability and aesthetic. Crafted with a lightweight yet sturdy structure, and complete with handles for ease of mobility, the basket is made from a water resistant, resilient polyester material that ensures reliability and longevity. To finish, it is topped with a weighted lid, giving it a clean and refined look. Easily collapsible for space efficiency, this is the ultimate laundry accessory.
Features
Handles for easy mobility

Lightweight but sturdy structure

Weighted lid for cleanliness and aesthetic

Easy assembly

Water resistant and durable polyester material

Collapsible for space efficiency
Specification
Dimension: (LxWxH)

Small: 42x34x45 CM (61L)

Medium: 52x34x49 CM (87L)

Large: 44x33x65 CM (93L)

Material: Waterproof Polyster Fabric
- 1 x Bamboo Ring and 4 x Fiber Rod

Colour options: White (Cream), Heather Grey, Slate Grey

Lightweight Material
Our Story, Our Promise
---
Our laundry baskets are made with a durable and sustainable polyester fabric. This allows for the basket to be waterproof yet breathable so you can focus on keeping your space organized.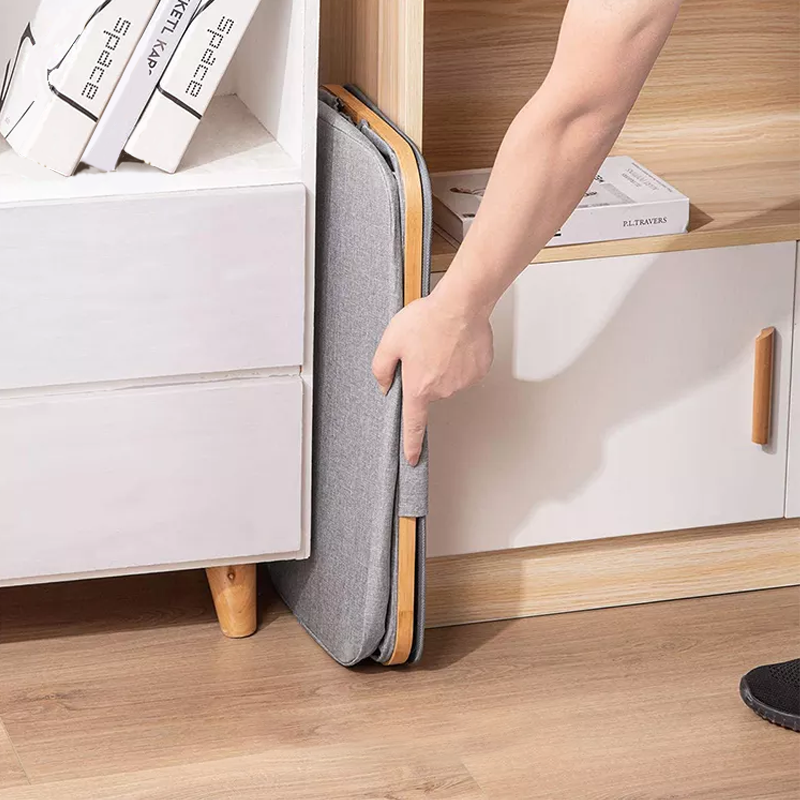 Our Story, Our Promise
---
This laundry hamper was made for any person and any situation. Sturdy rods maintain the basket's structure, keeping it upright. Rods can be removed for collapsibility, making our hamper extremely mobile. Solid bamboo handles were crafted meticulously for easy mobility.
Our Story, Our Promise
---
With its versatile design, our laundry basket can also be used as storage containers for other items such as toys, shoes, and more.
Keep your space organized and your home happy with our MWash laundry basket.
FAQ
---
Frequently Asked Questions
All of our laundry baskets are manufactured in China.

All quality checking is performed in Singapore.

Our products come with an assembly guide for easy construction. You may also refer to the assembly guide provided here.
Our products follow a quick processing and shipping schedule, so we are able to deliver products to anywhere in Singapore within 5 business days.